Sociometrics & Relationship Trauma Repair (RTR)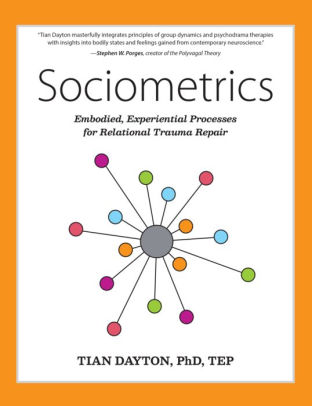 Sociometrics
Dr. Tian Dayton designed Sociometrics and Relational Trauma Repair. RTR utilizes the Human Social Engagement System – the healthy aspects of codependency, nurturing and connection. The tools offered will allow you the ability to create the safety, connection, and camaraderie necessary to provide the training to integrate RTR into your practice. RTR will provide the atmosphere to heal from trauma, co-create supports, and engage in intimate relationships. You will learn how to bring these skills to your clients and client groups to really help them heal from trauma and find more positive engagement in relationships.
Sociometrics was developed from the work of J.L. Moreno – the creator of Psychodrama, Sociometry and Group Psychotherapy. Dr Tian Dayton formatted RTR for addictions recovery, relapse prevention and trauma healing. RTR functions under the premise that we are hurt in relationship, but we heal in relationship.
Sociometrics works easily in conjunction with other forms of therapy. It is a user-friendly way of adding experiential work to your individual and group programming. Sociometrics enlivens and engages groups and is built on sound theoretical research and principles of neuropsychology, sociometry, and psychodrama.
The RTR-Sociometrics workshop contains six basic components of sociometric processes. Participants will develop core competency and be capable of implementing the following:
The use of Spectrograms, Logograms, and Step in Sociometry as warm up for experiential work
Demonstrate the use of "Floor Checks" to enhance self-diagnosis of feelings states and traits.
Demonstrate the use of "Empty Chair" for group and individual work
Implement of the Social Atom as an assessment tool for client(s) psychosocial health
Attendees will learn to utilize Experiential Letter Writing as a skill for group and individual work.
Participants will gain insight to the use of the Resilience Timeline for trauma and recovery.
Sociometrics is a NAADAC Certification
David Moran is a NAADAC certified Sociometrics Presenter
RTR Sociometrics Certificate (naadac.org)
David F Moran CADC, LCSW, TEP