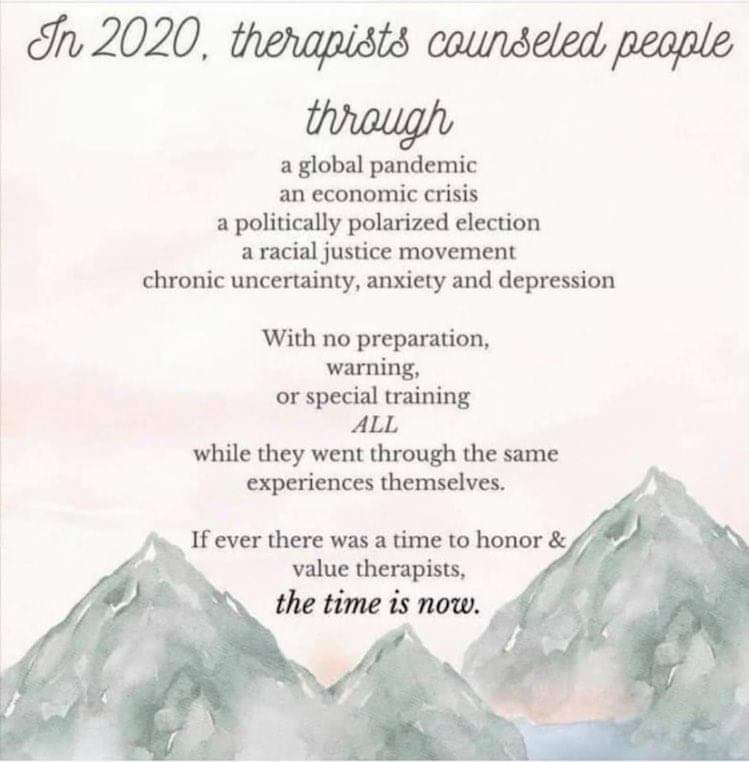 We as helping professionals recommend treatment, therapy and coaching for the individuals we serve. What about us? Why don't we utilize this Honored Profession for ourselves. I have accepted not only a need, but the realization that I have always offered coaching, supervision and therapy for professionals. When COVID changed our world. I had an increase of that request from fellow therapist. Those that requested, realized a gift and results that were more than beneficial for both parties.
We joke…"Therapist are the worst to do therapy on!". The truth is, when we need help, we are able to gain the Insight and Integration that would be the goal of therapy.
Common goals of therapy are: role training, catharsis, insight and integration. Knowing these processes we are resilient to the change which seems to move more quickly then you would think.